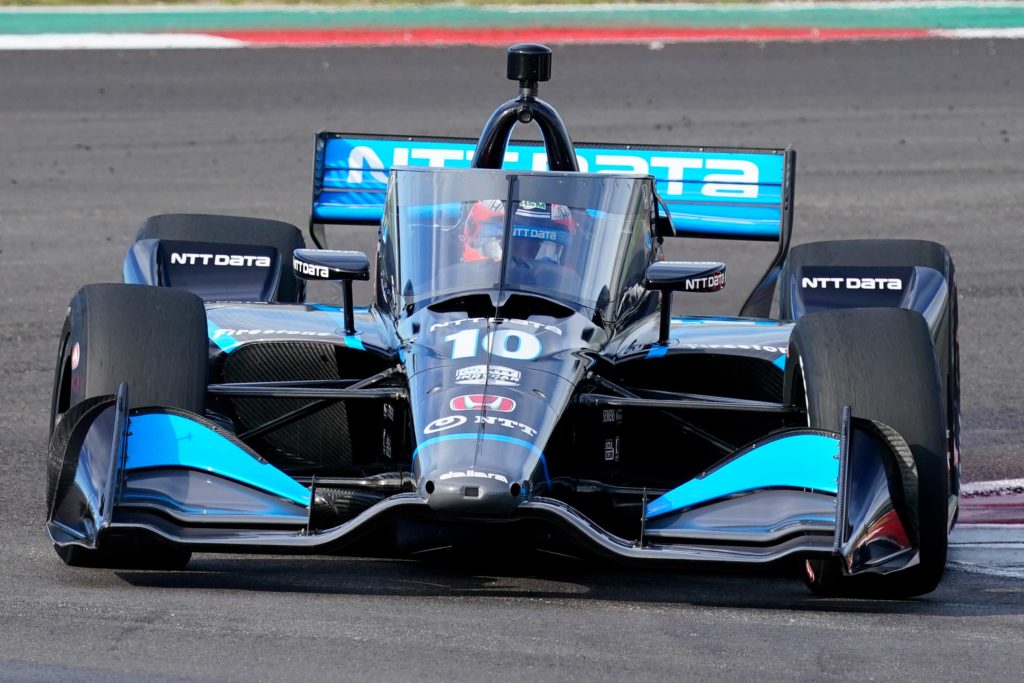 NTT INDYCAR SERIES | RD. 1
PREVIEW: GENESYS 300, TEXAS MOTOR SPEEDWAY
In the wake of the global coronavirus pandemic, the sporting world has been put on hold – until now. Ironically, it's in darkness that Felix Rosenqvist and the NTT INDYCAR SERIES will find its light on the horizon, as America's premier single-seater championship finally gets back on track in dramatic 220-mph, floodlit fashion.
Almost three months have passed since the original IndyCar premiere in St. Petersburg was cancelled on the eve of the event in mid-March. Since then, the international motorsport community – much like the rest of society – has been paralyzed by the effects of COVID-19 (although a series of virtual sim racing events have partly filled the void).
This weekend, however, IndyCar will become one of the first championships worldwide to resume racing – and it does so with a race not exactly lacking in challenge.
Kick-starting the rescheduled campaign, namely, is a dense, no-rest battle around the ultra-high-speed Texas Motor Speedway, which sees Indy cars hit an average pace of 220 mph – all played out under floodlights after dusk.
"This will be one of the greatest challenges of my career," says Felix Rosenqvist. "Basically none of us has been in the car since pre-season testing back in February, and that mostly rained off, so it's a really long time ago. I have driven roughly one and a half days in total so far in 2020, and I haven't been on an oval since August. Getting the season going on a superspeedway will require a lot of respect between us drivers. I hope people will be clever in this race."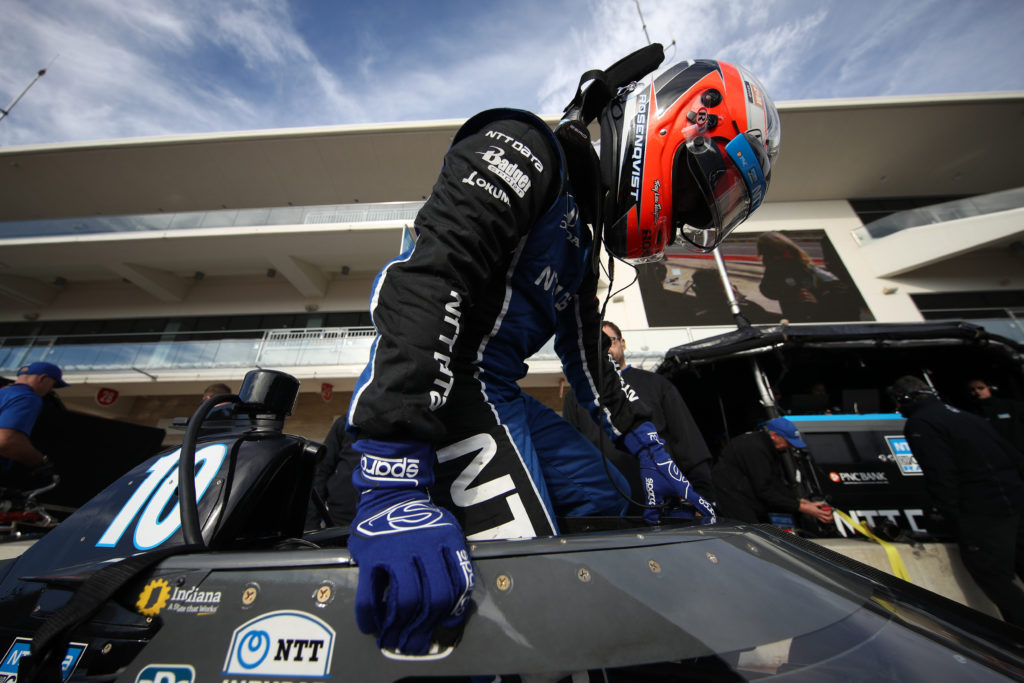 Triggered by COVID-19, this weekend's season-opener in Texas – titled the Genesys 300 – sports a set of historically unique circumstances. In an attempt to minimize the risk of community spread, only the bare minimum of personnel will be on site, while the time table has been drastically compressed with all driving due to take place in just one day.
That means practice, qualifying and the race – which has been shortened from its original distance of 248 laps to 200 (300 miles) – all plays out on Saturday, with short gaps between sessions and very little room for mistakes.
"Everything is unique this weekend," Chip Ganassi Racing driver Rosenqvist continues. "We'll have less track time than usual to start with, but there will also be smaller gaps between the sessions. With less spares brought to the track as well, it adds up to a point where having a crash in practice or qualifying could have huge consequences. Pressure will be big this weekend, but I enjoy that, and I really can't wait to get back into my #10 NTT DATA Honda."
One of the major talking points ahead of the new season is the aeroscreen cockpit safety device, introduced this year by INDYCAR. The ballistic, canopy-like windscreen is attached to a titanium frame surrounding the cockpit opening, protecting the driver from on-coming objects.
"The aeroscreen was one of the things we were most curious about heading into St. Pete, and that feeling remains going into Texas," Rosenqvist concludes. "It worked very well in pre-season testing, but I am yet to try it out on an oval. It will be interesting to find out how the additional weight, which is placed quite high on the car, affects tyre degradation."
The 2020 NTT INDYCAR SERIES season was originally scheduled to contain 17 races, but the calendar has since been heavily revised and now includes 14.
Five of these will take place on ovals, including the blue-riband Indy 500 rescheduled for August. Eight races are to be staged on road courses, with the amount of street tracks now down to just one: the redrafted finale in St. Petersburg in October.
Following this weekend's premiere in Texas, the IndyCar field will regroup at the road course iteration of Indianapolis Motor Speedway on July 4 for round two of the championship.
Saturday's Genesys 300 at Texas Motor Speedway gets underway at 7.05 pm US Central time. Felix Rosenqvist finished 12th in last year's Texas event, held back by a drive-through penalty for speeding in the pitlane.
READ MORE
FRO's Top 3 INDYCAR races: #1
FRO's Top 3 INDYCAR races: #2
FRO's Top 3 INDYCAR races: #3
Saturday June 6
Free Practice: 19.00-21.30
Qualifying: 23.00-00.00
Race (200 laps): 02.05 (morning of June 7)

All sessions LIVE @ Viasat Motor/Viaplay


Saturday June 6
Free Practice: 12.00-2.30 pm
Qualifying: 4.00-5.00 pm
Race (200 laps): 7.05 pm
Event info
Texas Motor Speedway
TYPE: Oval (superspeedway)
LENGTH: 1.44 miles / 2.32 km
2019 POLE: Takuma Sato
2019 WINNER: Josef Newgarden
FRO 2019: 12th