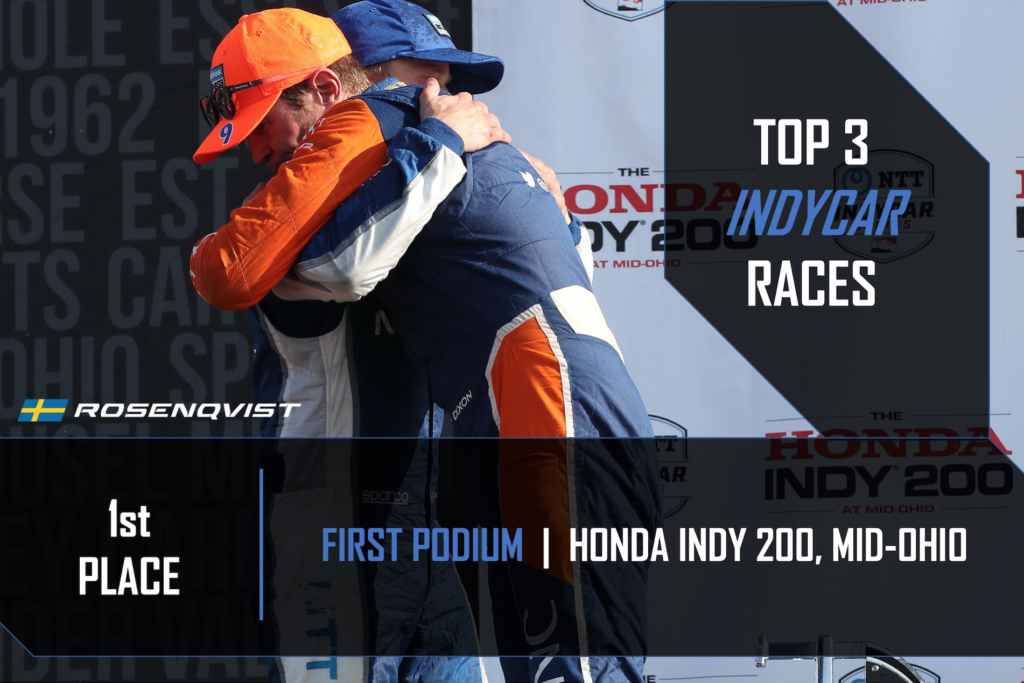 The global impact of the coronavirus pandemic has sent shockwaves through society, effectively putting life on pause for the last ten weeks. As the world prepares to get slowly back on track, however, and with the NTT INDYCAR SERIES having confirmed a June 6 date for its return to action, there is cautious optimism now beginning to fill the air.
To celebrate the brighter times ahead and build up to the much-awaited 2020 opener, we have decided to actually go the other way and look back. In three separate installments, Felix Rosenqvist is taking a trip down memory lane to highlight his Top 3 moments from last year's campaign; the best drives, and the most important, of his INDYCAR career so far.
TOP 3 RACES – 1ST
Coinciding with the very same date originally slated for the 2020 Indy 500, today we bring you the final – and list-topping – part of the series: Felix's charge to second in a classic intra-team battle for victory in the 2019 Honda Indy 200 at Mid-Ohio…
Race: NTT INDYCAR SERIES, Honda Indy 200, Mid-Ohio (USA)
Date: July 28, 2019
Result: P2 (+0.093s)
Notable for: Felix's first IndyCar podium
Race podium:

1: S.Dixon, 90 laps
2: F.Rosenqvist, +0.093s
3: R.Hunter-Reay, +1.257s
FELIX ON THE RACE:
I generally don't like to look too far into the past as my focus is purely on the future, but sometimes it's nice to simply enjoy a good memory. Mid-Ohio was a big turning point in my rookie season in IndyCar. I like to think the races that stand out over time are the ones that contain strong emotions, good or bad, and this was undoubtedly one of them.
Having had a good couple of shots at podium finishes earlier in the season, and a good amount of Top 5 finishes, it almost felt like that first podium was overdue. It was one of those days where I felt unstoppable at the track, and managed to quickly move up into the lead from P6 on the grid.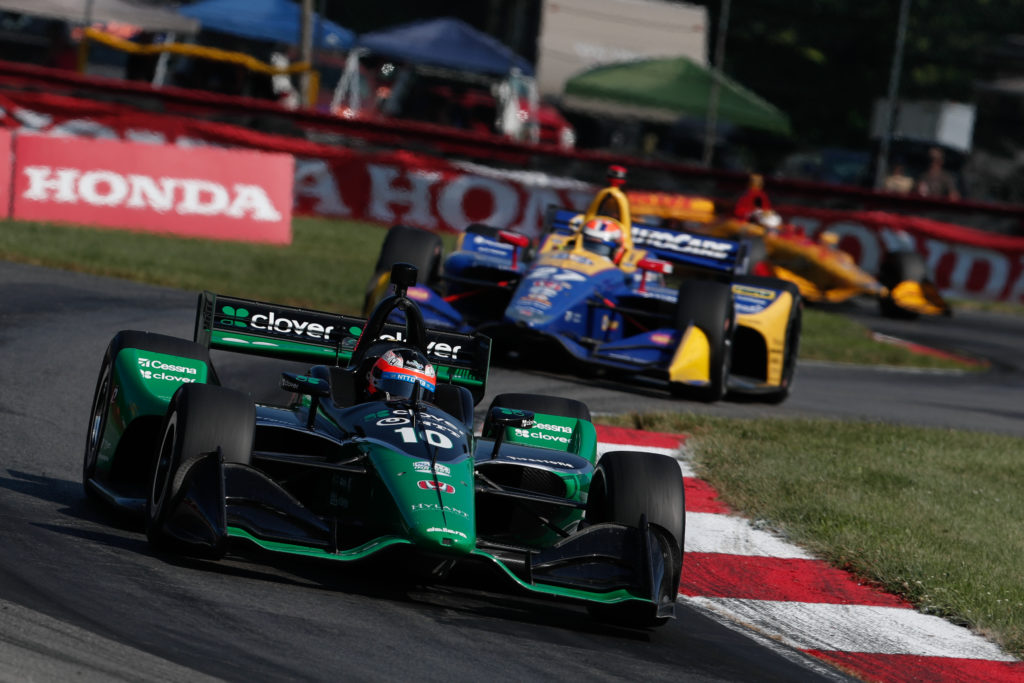 Opting for a three-stop strategy was technically the right call, but as this meant that we had five lapped cars between us and my team-mate Scott Dixon (who did a two-stopper), things turned out rather messy at the end of the race.

In IndyCar there are no blue flag rules, so effectively you need to overtake each and every one of those lapped cars as if it was for position – which was highly frustrating, but my strategist and team manager Barry Wanser did a great job keeping me focused, calm and methodic.

After spending basically a full stint passing cars, I only had one lap left to make a move on Scott, and when he had a bad run out of T1 I knew I had to take the opportunity trying to pass him into T2 (as I had no push to pass left for the following straight). I actually thought Scott opened the door as he didn't change his line to defend and braked pretty early, but he kept his line and I nudged him a bit as I had to go on the grass inside of the kerb.

It was definitely a hairy moment where the difference of grabbing your first IndyCar win and taking your team-mate out is hair thin. The remainder of the lap is very tight and twisty, and Scott did a really good job defending with the tyres he had, and I had to settle in for second.
It was a crazy mix of emotions afterwards. I had just scored my first podium, Scott and I had just scored a double for the team, and Chip gave us the freedom to deliver a great race for all the people watching. But still I couldn't accept the fact that I spent 20 or so laps getting past lapped cars. It's buried so deep in my racing DNA that if you're not part of the lead battle, then you get out of the way!

In this case it made the race more interesting for the fans, and it couldn't have been plotted in any better way for excitement. I've now learned to accept this, as rules are what they are, and there's no point fuming up in the car for something you can't change! 

I'm looking back to Mid-Ohio 2019 today as one of my best drives, but more importantly one of the most entertaining IndyCar races with hardcore wheel-to-wheel racing without team orders. That's racing at its best.