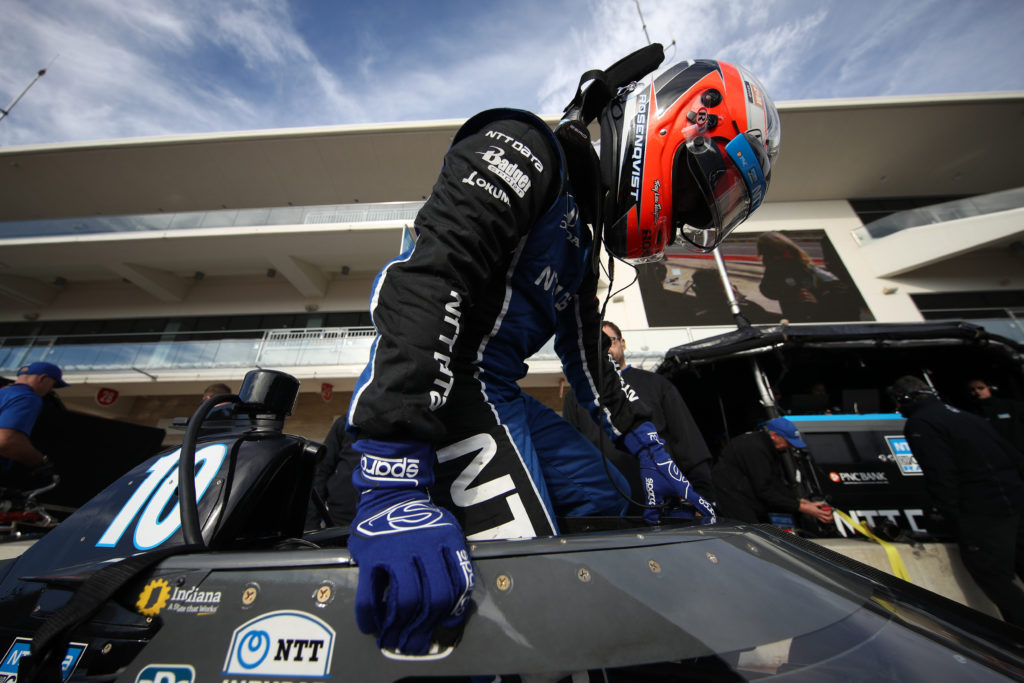 NTT IndyCar Series | Rd. 1
PREVIEW: Firestone Grand Prix of St. Petersburg
After months of waiting, it has finally arrived: the 2020 NTT IndyCar Series season is here.

Felix Rosenqvist sits on the eve of his sophomore campaign in America's top-tier single-seater series, ready to back up the promise of 2019 in which he clinched Rookie of the Year honours and finished a strong sixth in the overall standings.
This weekend, the Swede is back where it all started 12 months ago – on the Floridian streets of St. Petersburg.
Last year's race in the Sunshine State saw Rosenqvist present himself with a bang on his IndyCar debut. The NTT DATA-sponsored Chip Ganassi Racing driver stormed to third place in qualifying at the barrier-lined 1.8-mile track, and then finished fourth in Sunday's race – having led for 31 laps after passing early leader Will Power with a bold move.
Returning to the scene of his memorable debut, Rosenqvist is keen to get the new campaign off to a strong start in Florida this weekend as racing resumes six months on from the 2019 finale.
"It's been the longest winter I can remember, to be honest," says Felix Rosenqvist. "IndyCar has had a lot of challenges, but the length of the winter break is probably the biggest one so far! Everyone is really excited to see how we go. We've only had one and a half days of testing this winter, so it's been very limited driving, but I have a good feeling for the car and I like St. Pete a lot."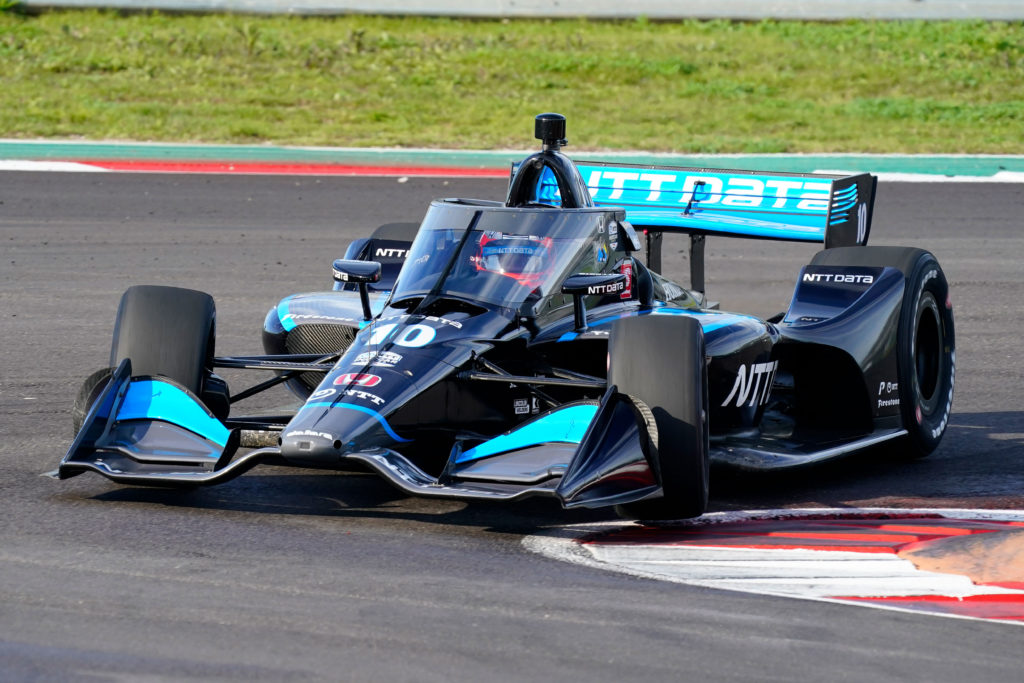 One of the major talking points ahead of the new season is the aeroscreen cockpit safety device, introduced this year by INDYCAR. The ballistic, canopy-like windscreen is attached to a titanium frame surrounding the cockpit opening, protecting the driver from on-coming objects.
"So far, I'm very positively surprised by the aeroscreen," Rosenqvist continues. "My biggest concern about it was cooling inside the car, but they have solved that through some very clever solutions. The additional weight obviously has a negative impact on how the car handles, especially with the weight sitting so high, but that is a small price to pay for improved safety. I am impressed that INDYCAR have managed to make the aeroscreen race-ready in time for St. Pete 2020."
Another major change ahead of the new campaign is the expansion of Chip Ganassi Racing from two cars – with Rosenqvist and five-time IndyCar champion Scott Dixon – to three, as fellow Swede Marcus Ericsson joins the Indianapolis-based squad this season.
"It's a much larger group of people," Rosenqvist concludes. "Especially in the engineering room, you see a big difference. I think we've got a good balance between not getting in the way for each other and what I think was too small a line-up last year. We were up against some teams running five-six cars. I get along well with both Marcus and Scott, and as long as that's the case, it's always fun having a new team-mate."
The 2020 NTT IndyCar Series season consists of 17 races, including the blue-riband Indy 500 in May. The schedule contains five street tracks, five ovals, and seven road courses.
The Firestone Grand Prix of St. Petersburg gets underway with two 45-minute practice sessions on Friday, followed by another practice run and the all-important qualifying showdown on Saturday.
The race takes place on Sunday, starting at 3.30 pm local time (US Eastern).
READ MORE: Q&A ahead of 2020
Friday 13 March
Free Practice 1: 15.45-16.30
Free Practice 2: 20.00-20.45

Saturday 14 March
Free Practice 3: 15.45-16.30
Qualifying: 19.40-20.55

Sunday 15 March
Warm-up: 15.25-15.55
Race: 20.30
LIVE @ Viasat Motor/Viaplay


Friday 13 March
Free Practice 1: 10.45-11.30 am
Free Practice 2: 3.00-3.45 pm

Saturday 14 March
Free Practice 3: 10.45-11.30 am
Qualifying: 2.40-3.55 pm

Sunday 15 March
Warm-up: 10.25-10.55 am
Race: 3.30 pm