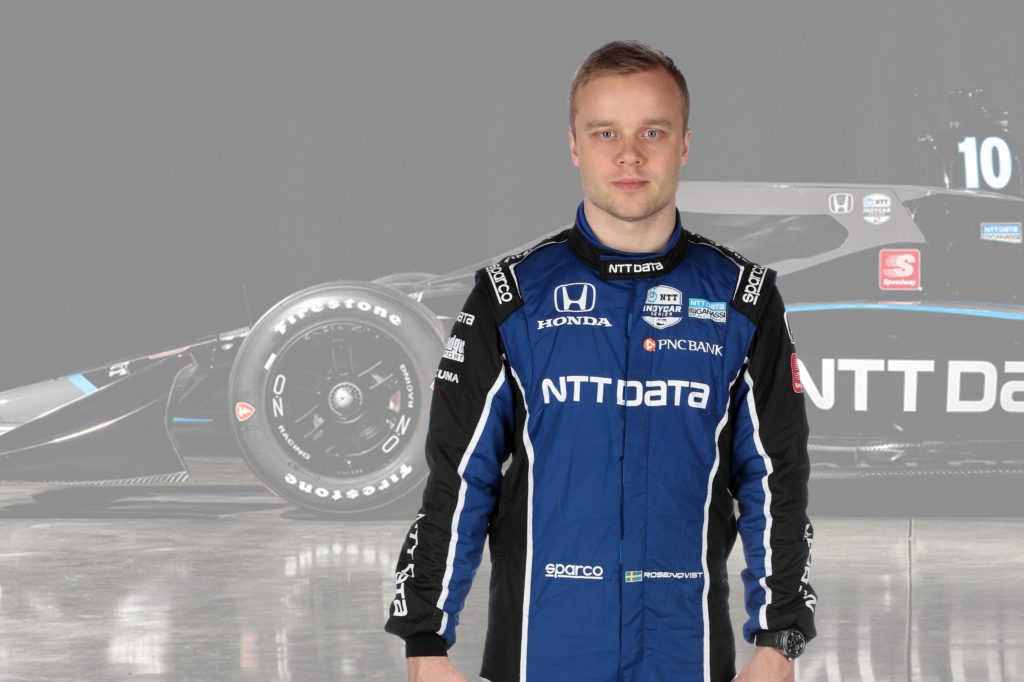 With just one week to go until the 2020 NTT IndyCar Series campaign kicks off on the streets of St. Petersburg, 2019 Rookie of the Year Felix Rosenqvist takes some time out of his pre-season preparations to preview an exciting sophomore campaign in America's top-tier single-seater series...

Q: It's been a long winter, but now we're finally – almost – back to racing. How has your pre-season been?

FR: It's been the longest winter I can remember, to be honest. IndyCar has had a lot of challenges, but the length of the winter break is probably the biggest one so far! It's hard to read a lot into the pre-season activities. We've only had one and a half days of effective driving, so it's been very limited.
The feeling in the car is good, though. We have focussed on us. It's a long list of items that need to be tested ahead of the first race, of which the pace itself is only one bit, so we have tried to be methodical.
We have not payed too much attention to what the others have been doing and as always in testing, lap times are not really that interesting. It's hard to compare, but I am happy with the work we have done inside the team.


Q: You have also built your own simulator at home in the apartment during the winter. To what extent is that actually a tool for real practice these days, and how much of it is just sheer pleasure?

FR: It's mainly for pleasure, and it came about because the break was so long! It's not bad for keeping your instincts alive during the winter, battling others when actual on-track driving is not possible, but again – it's mainly for fun. I've always enjoyed simulators and virtual racing, but I haven't really done much of it lately, until now. It's incredibly addicting!


Q: There has been much talk about the aeroscreen cockpit safety device introduced in IndyCar for this season. What is your opinion on that?

FR: So far, I'm very positively surprised. My biggest concern about it was cooling inside the car, but they have solved that through some very clever solutions – and it now almost feels less warm inside the cockpit than before! The additional weight obviously has a negative impact on how the car handles, especially with the weight sitting so high, but that is a small price to pay for improved safety. I am impressed that INDYCAR have managed to make the aeroscreen race-ready in time for St. Pete 2020.



Q: How has the aeroscreen affected your pre-season work, and how will it affect the races?
FR: The biggest challenge has been to try and sort the car out balance-wise with just one and a half days of running. The changes are pretty significant in terms of weight and aerodynamics – and to add to that we have been running in fairly non-representative conditions. Then there's the challenge of just getting in and out of the car, both for drivers and mechanics, but that's the kind of thing you get used to. I see no reason why the aeroscreen wouldn't work in race conditions. The only remaining question mark, really, is how it performs in the rain – but I think that's also going to be all fine and possibly even better than how it was without it.


Q: What about the dynamics inside the team now that you've expanded from two to three drivers?
FR: It's a much larger group of people. Especially in the engineering room, you see a big difference. I think we've got a good balance between not getting in the way for each other and what I think was too small a line-up last year. We were up against some teams running five-six cars. I get along well with both Marcus (Ericsson) and Scott (Dixon), and as long as that's the case, it's always fun having a new team-mate. We have spent quite a lot of time together this winter and I think I will enjoy being on the road with both of them over the coming six months!


Q: Any other news worth mentioning for 2020? 

FR: Tyres are always a question mark and a challenge ahead of a new season. They always differ from year to year and track to track, and it does affect the way you need to drive the car. At the test at Sebring this week, we saw the 2020-spec tyres producing a lot more grip than the 2019 tyres. That could be an indication that Firestone are trying to generate more degradation, but we still have very little data to lean on. I don't think anyone really knows what to expect.
Again, it's a big question mark and it's rare that theory aligns with practice. That's why the first race of the season is always so exciting!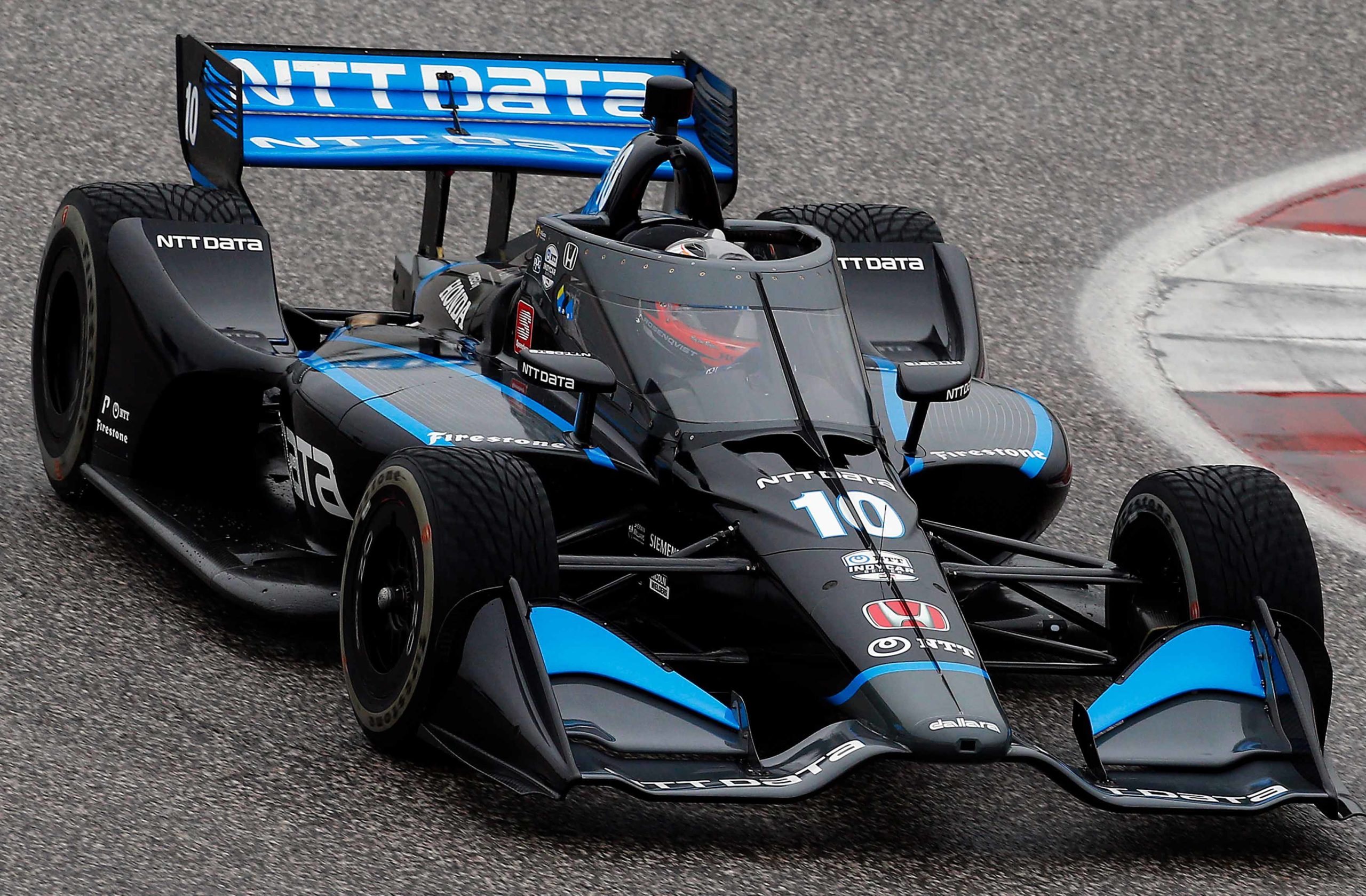 Q: You clinched Rookie of the Year last season and very nearly won races outright. Your pace at street tracks and road courses was right up there, but you seemed to struggle a bit more on the ovals. What have you done to try and rectify that for 2020?

FR: The ovals are definitely the area where I can improve the most. It's a combination of trying to draw on track-specific lessons from last year, and thinking of ways to tackle race weekends better. I am analysing so much race- and onboard data. At the same time, we as a team have put a lot of resources into improving the car on ovals, because it was also a general weakness we had in 2019. It's all in the details, as always, but with all the tools we are working with, I am confident I will take a big step there this year.


Q: Have you set yourself any concrete targets for 2020 and the curtain-raiser next week?
FR: The important thing is my form in the car, and that the car is fast. If those two things work, we will be up there. I know we have the potential for that, no doubt. I still have to achieve my goal of winning a race, but I feel no stress. As for St. Pete, you need to be smart and not get carried away. The way I see it, it's the race where you can win the least and lose the most, so it's crucial to get to the finish. You need to set a baseline there and get yourself through all the segments of a full race.