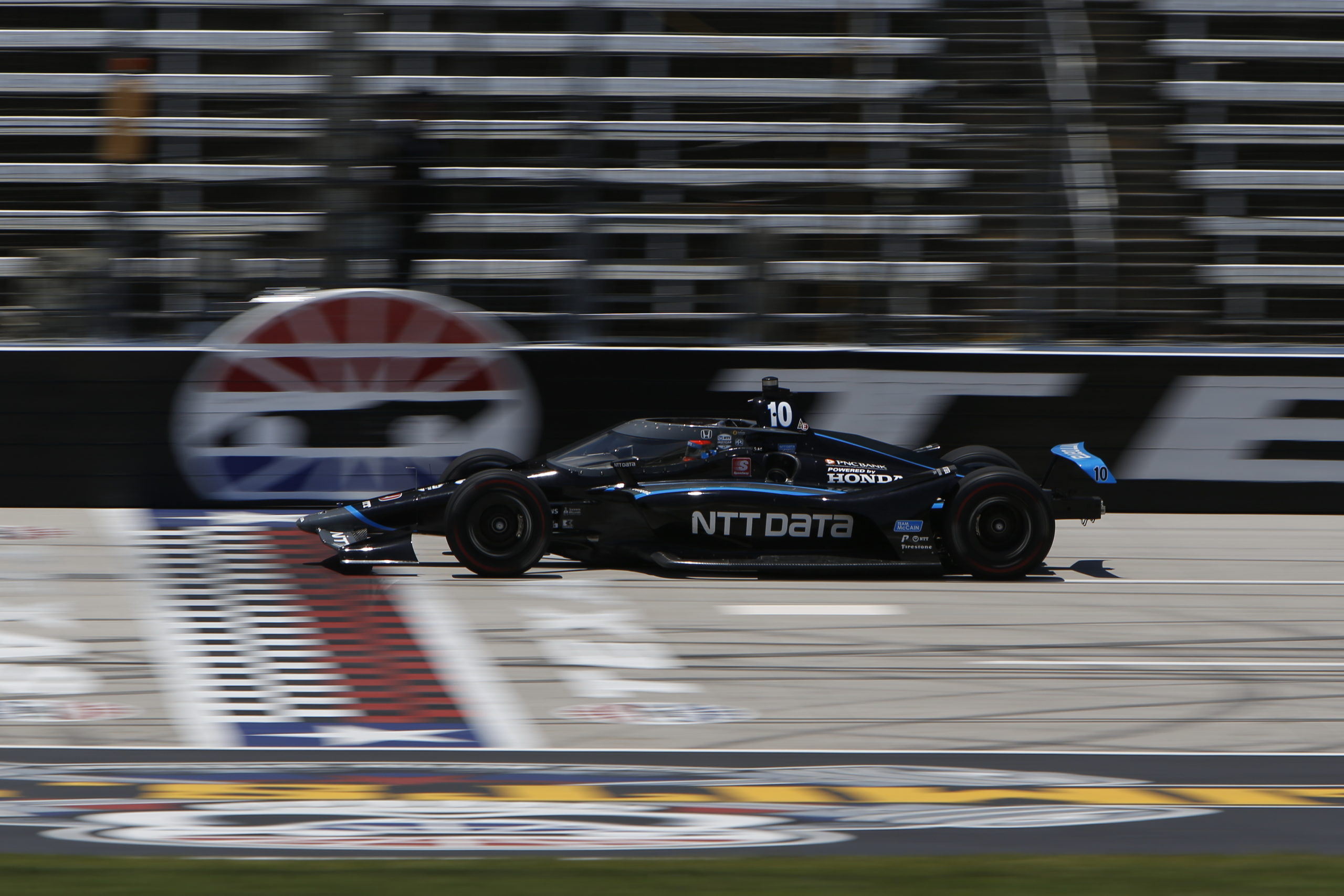 Felix Rosenqvist set the fastest lap of the race and featured prominently in the battle for victory in round one of the 2020 NTT INDYCAR SERIES at Texas Motor Speedway, but ultimately left the season-opener in bitter disappointment.

Rosenqvist launched the new, COVID-19-delayed campaign of America's main single-seater series with his best performance to date on an oval track, qualifying solidly in ninth before moving into victory contention aboard his #10 NTT DATA Chip Ganassi Racing Honda in the race.

Already up to fifth on the opening tour of the 200-lap race, Rosenqvist powered through the leading pack with committed overtakes on championship-winning trio Will Power, Josef Newgarden and Simon Pagenaud, storming onto the back of race-leading Ganassi team-mate and five-time series champion Scott Dixon.

Underlining his pace as he closed in on the lead, Rosenqvist posted a 215.025 mph lap around the Fort Worth venue, recording the fastest time of the race.

Heading into the final rounds of pit stops, Dixon and Rosenqvist had opened a sizeable gap to their pursuers, setting up a Chip Ganassi Racing 1-2 to kick-start the campaign.

However, as they re-joined the track following their final stops they did so in heavy traffic, intercepted by a plethora of lapped cars. Approaching at high speed, Rosenqvist went high in an attempt to clear the lapped James Hinchcliffe – but lost control of his NTT DATA-backed Honda and clattered the outside wall.

The incident occurred, frustratingly, with just ten laps to go, putting Rosenqvist out on the spot.

"I have very rarely been this disappointed, but I guess you have to learn from your mistakes and move on," says Felix Rosenqvist. "I came out of the pits on new tyres and found cars going 40 mph slower, so I had to get past them. I came up on Hinchcliffe and went for the outside, which was my decision and which in hindsight I shouldn't have done. It's a massive shame given the huge pace we've had here, and the team deserved this 1-2. Our NTT DATA car was just unbelievable tonight."

Dixon, meanwhile carried on to an unchallenged victory.

"I didn't feel like I was going all out crazy for the win," Rosenqvist concludes. "I just wanted to roll in with a good finish and good points, and one silly thing screwed everything up. It's a tough one to take. It's one moment that destroyed an otherwise near-perfect race, and that goes to show how difficult this championship is.

"At the end of the day, we learn from mistakes, and I have to look at the positives on a day like this. It seems like all the hard work I've put in to improve on ovals has paid off, and that is very promising for the rest of the season."

The next IndyCar round takes place at the road course iteration of Indianapolis Motor Speedway – where Felix Rosenqvist sealed pole position last year – on July 4.

RESULTS
NTT INDYCAR SERIES | Rd. 1
Genesys 300 | Texas Motor Speedway
1: Scott Dixon (NZL), Ganassi, 200 laps
2: Simon Pagenaud (FRA), Penske, +4.410s
3: Josef Newgarden (USA), Penske, +5.806s
4: Zach Veach (USA), Andretti, +6.577s
5: Ed Carpenter, ECR, +6.948s
—
DNF: Felix Rosenqvist (SWE), Ganassi, +10 laps

CHAMPIONSHIP STANDINGS
NTT INDYCAR SERIES | After 1/14 races
1: Scott Dixon (NZL), Ganassi, 53 p.
2: Simon Pagenaud (FRA), Penske, 40 p.
3: Josef Newgarden (USA), Penske, 37 p.
4: Zach Veach (USA), Andretti, 33 p.
5: Ed Carpenter, ECR, 30 p.
—
20: Felix Rosenqvist (SWE), Ganassi, 10 p.