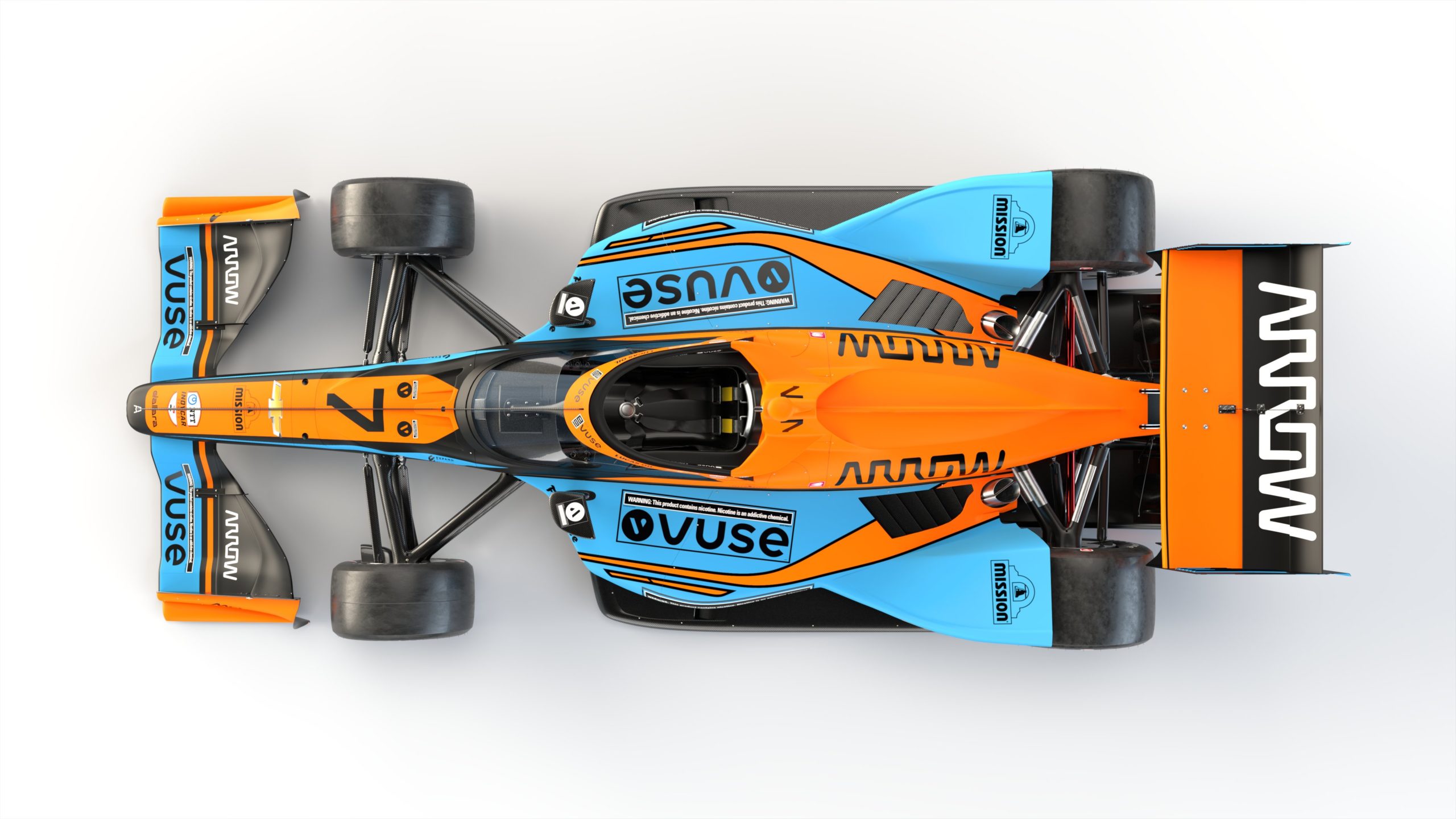 Felix Rosenqvist's 2022 NTT INDYCAR SERIES contender was unveiled on Friday as Arrow McLaren SP launched its programme for the up-coming season.
Rosenqvist – who took victory in INDYCAR's Pro Challenge e-sports event on Wednesday – is preparing for his second campaign aboard the No. 7 Vuse Arrow McLaren SP Chevrolet, which will carry a revised blue and fluro papaya livery in 2022.
"Going into 2022, there is a different side of me that is very driven and ready to get started," says Felix Rosenqvist. "I'm definitely looking for some redemption after last year, which is the best motivator. There are plenty of reasons for Arrow McLaren SP to be excited, given where we were last year to where we are now. This team is constantly changing and looking to get better, especially with the integration of McLaren which helps us take steps forward every day."
The 2022 INDYCAR calendar takes in 17 races, with May's Indianapolis 500 again marking the blue-riband event. The new season also features a return to Toronto – a popular city-centre race, and a Rosenqvist favourite.
CALENDAR: INDYCAR 2022
"I'm really looking forward to going back to Toronto this year which will be really cool because we haven't been there in two years," Rosenqvist continues. "The Indianapolis 500 is always the highlight and this year I feel like the No. 7 Vuse Arrow McLaren SP Chevrolet team will be strong at the Indianapolis Motor Speedway. It's still early days, but this year I feel well-prepared heading to May, specifically, so I have high hopes for that race.
"It's been a long break, so getting back on track will be really special. I'm excited; it's time to see if the things we worked on in the off-season will pay off."
The 2022 NTT INDYCAR SERIES begins in St. Petersburg, Florida, on February 27.