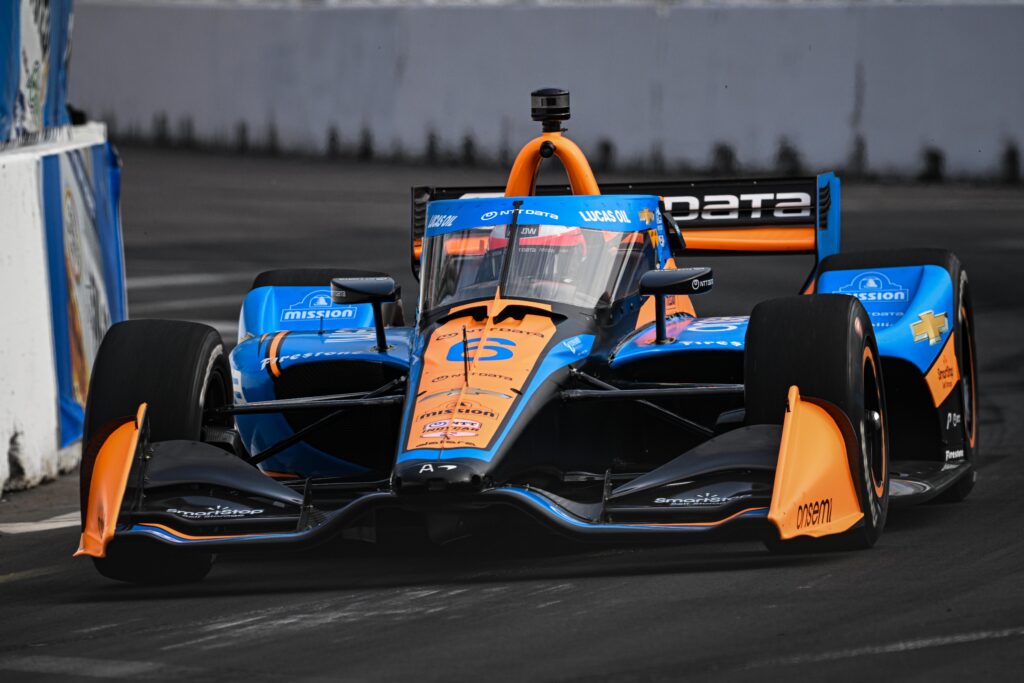 NTT INDYCAR SERIES | Rd. 2
PREVIEW PPG 375 – Texas Motor Speedway (USA)
Felix Rosenqvist heads to Texas Motor Speedway this weekend for round two of the NTT INDYCAR SERIES – and the Arrow McLaren driver is hoping to finally close off some unfinished business in the Lone Star State.

The ultra-fast superspeedway in Dallas/Fort Worth has been the site of some of Rosenqvist's peak oval performances since arriving in INDYCAR in 2019. As early as 2020, the Swede appeared on course for a breakthrough result at the venue as he chased down leader Scott Dixon in the closing stages, setting the fastest lap of the race in the process – only to crash out while lapping slower cars.

In 2021, Rosenqvist then scored his best oval result of the year at Texas – while Arrow McLaren celebrated the win with Pato O'Ward – and in 2022 Rosenqvist powered to a career-first oval pole position at the TMS track after recording 221 mph in qualifying.

Just like in 2020, however, last year's race eventually ended in disappointment for the on-form Rosenqvist, who retired with technical issues.

Add in a challenging start to the current season at the St. Petersburg curtain-raiser, where he was squeezed into the wall on the opening lap, and it's easy to see why Rosenqvist is raring to finally set things straight in Texas.

"I have a special relationship with Texas Motor Speedway," says Felix Rosenqvist. "On the one hand, I've done my best oval performances there over the years, but on the other, I don't really have much to show for it in sheer race results. Of course I'm hoping to change that this weekend. We've had a very strong car at TMS historically, so I'm excited to get back and see how our oval package performs in 2023."

Formally titled the PPG 375, this weekend's race is run over 250 laps (two more than in 2022) and gets underway just after 11:00 am local time on Sunday.

TIME TABLE
All times local (U.S. Central)
NTT INDYCAR SERIES | Rd. 2
PPG 375
Texas Motor Speedway
Saturday 1 April
Free Practice 1: 8:00-9:00 am
Qualifying: 11:15-12:15 am
Free Practice 2: 12:45-2:30 pm
Sunday 2 April
Race (250 laps): 11:10 am


TIMING: INDYCAR App / racecontrol.indycar.com
ENTRY LIST: view here
TRACK DATA: view here