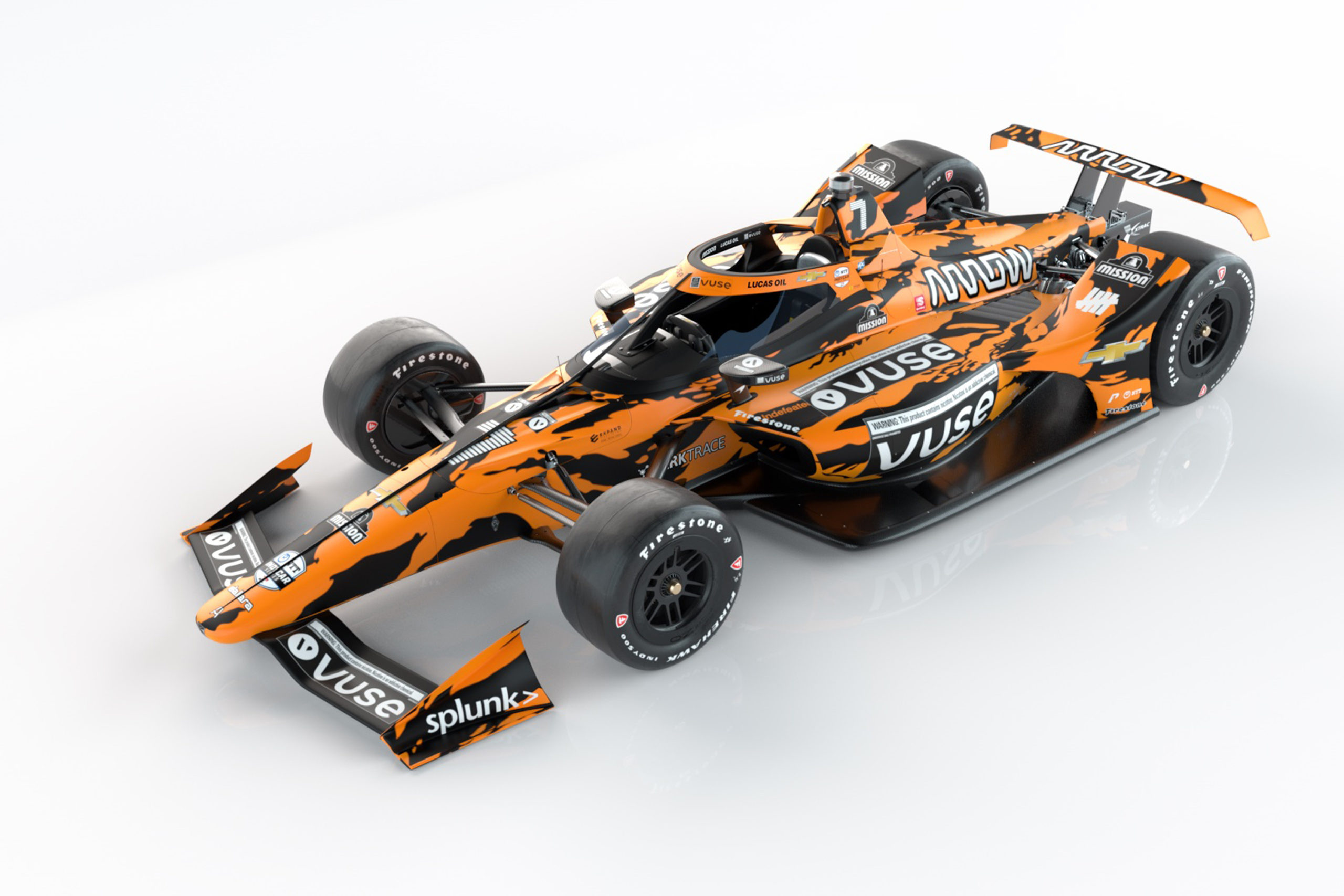 PREVIEW: NTT INDYCAR SERIES
|

RD. 6


INDIANAPOLIS 500


Felix Rosenqvist is taking fresh hope, and a fresh new look, into the undisputed highlight of the NTT INDYCAR SERIES schedule as attention shifts towards the 105th edition of the legendary Indianapolis 500.

Part of motorsport's Triple Crown alongside the Monaco Grand Prix and 24 Hours of Le Mans, the Indy 500 is one of the all-out biggest sporting events on the planet.

To mark the occasion, Rosenqvist will sport a new livery over the coming weeks of high-speed action at the Indianapolis Motor Speedway oval, carrying a scheme designed by lifestyle and streetwear brand Undefeated on his #7 Vuse Arrow McLaren SP Chevrolet.

The Swede is hoping to leave behind a difficult start to the season, and bring with him the positive momentum from the only oval event of the campaign so far in Texas a few weeks ago, as he eyes success in the "Greatest Spectacle in Racing".

"The Indy 500 is a big opportunity for us and I really can't wait to hit the track," says Felix Rosenqvist. "The new livery looks great, and the car was so fast on the superspeedway in Texas at the beginning of the month. It will be a long road over the next few days and weeks, but we're all highly excited to get going in the big one."

Indy 500 practice begins on Tuesday and continues throughout the week, leading up to qualifying – which will lock in the 33 cars on the grid – on Saturday and Sunday.

The 105th Indianapolis 500 will take place on Sunday 30 May. Spectators will be allowed at the race, capped at 40 % of venue capacity – equalling approximately 135 000 fans.

TIME TABLE
NTT INDYCAR SERIES | Rd. 6

Indianapolis 500
Indianapolis Motor Speedway (USA)
All times local (U.S. Eastern)
Tuesday 18 May
Free Practice 1: 10:00 am-12:00 pm
Free Practice 2: 3:00-6:00 pm

Wednesday 19 May
Free Practice 3: 12:00-6:00 pm

Thursday 20 May
Free Practice 4: 12:00-6:00 pm

Friday 21 May (Fast Friday)
Free Practice 5: 12:00-6:00 pm

Saturday 22 May
Free Practice 6: 9:30-10:30 am
Qualifying: 12:00-6:00 pm

Sunday 23 May
Free Practice 7 (Last Row/Fast Nine): 11:00 am-12:00 pm
Qualifying (Last Row): 1:15-2:30 pm
Qualifying (Fast Nine): 3:00-3:45 pm
Free Practice 8: 5:00-7:00 pm

Friday 28 May (Carb Day)
Free Practice 9: 11:00 am-1:00 pm

Sunday 30 May
105th Indianapolis 500: 12:45 pm

MORE INFORMATION
TIMING: INDYCAR App / racecontrol.indycar.com
ENTRY LIST: view here
TRACK DATA: view here

CHAMPIONSHIP STANDINGS
NTT INDYCAR SERIES | After 5/17 races
1: Scott Dixon (NZL), Ganassi, 176 p.
2: Alex Palou (ESP), Ganassi, 163 p.
3: Josef Newgarden (USA), Penske, 148 p.
4: Pato O'Ward (MEX), AMSP, 146 p.
5: Graham Rahal (USA), RLL, 137 p.
—
18: Felix Rosenqvist (SWE), AMSP, 71 p.