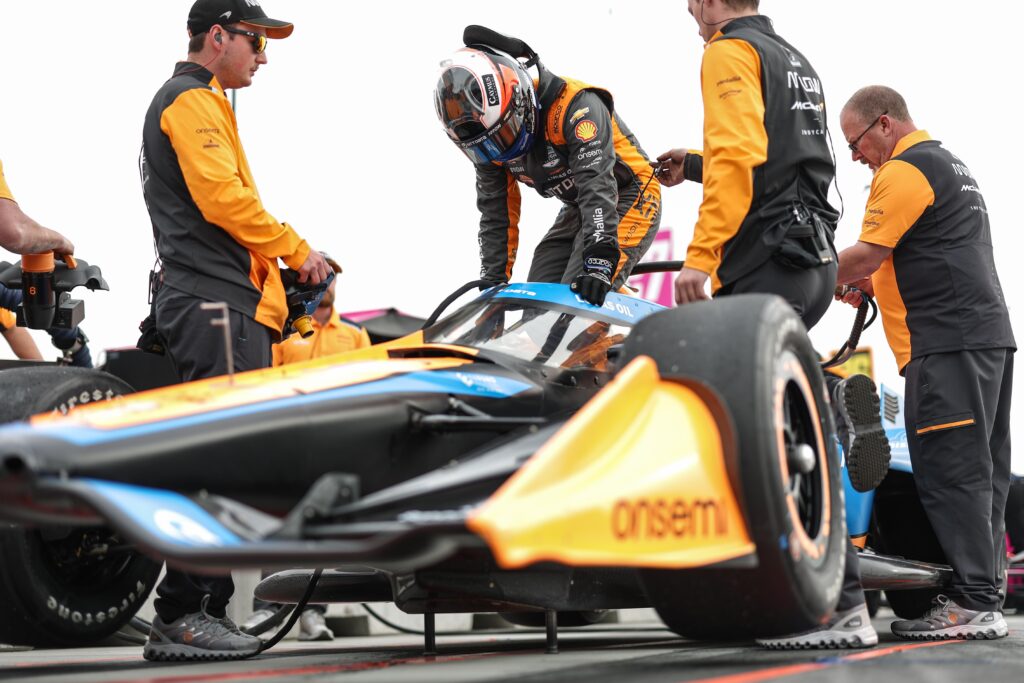 NTT INDYCAR SERIES | Rd. 4
PREVIEW Children's of Alabama Indy Grand Prix (USA)
Felix Rosenqvist heads to Alabama this weekend for the first road course event of the 2023 NTT INDYCAR SERIES season.

Regarded as one of the most challenging racing series in the world, what truly sets INDYCAR apart is the wide variety of venues on its schedule: taking in a unique mix of street races, ovals and more traditional European-style road courses.

With the opening three rounds of the season having featured two street races (St. Petersburg and Long Beach) and one oval (Texas Motor Speedway), attention shifts this weekend to the first road course event of the year – staged at Alabama's picturesque Barber Motorsports Park.

"This will be another interesting weekend," says Felix Rosenqvist. "Barber will be the first true indicator on where everyone is at with their road course package, and it will set the tone for similar races later in the summer. While we do have a fair amount of practice on Friday and Saturday, the set-up will be very different to what we've run so far this year, so there will be plenty of work to do."

Although last year's race at Barber Motorsports Park was largely disappointing – P16 after a fuel calculation issue – it did mark the exception to an otherwise strong run of road course form for Rosenqvist in 2022.
The Swedish Arrow McLaren driver was never outside the top ten in any other road course race last season, barring Mid-Ohio where he was forced to retire with a mechanical failure – while running third.

In INDYCAR's most recent road course event, at last year's Laguna Seca finale, Rosenqvist finished fourth and picked up a bonus point for leading the race.

"We had a fast car on this type of track last year, especially in the second half of the season, so I'm obviously hoping we can maintain that," Felix Rosenqvist concludes. "Barber hasn't been the luckiest place for me so far, but I still like it and we arrive on the back of a solid race at Long Beach. I'm excited!"

Titled the Children's of Alabama Indy Grand Prix, this weekend's action gets underway with opening practice on Friday. Following a second practice session on Saturday, qualifying is up later the same day, with the 90-lap race going green on Sunday afternoon.

TIME TABLE
All times local (U.S. Central)
NTT INDYCAR SERIES | Rd. 4
Children's of Alabama Indy Grand Prix
Barber Motorsports Park (USA)
Friday 28 April
Free Practice 1: 2:40-3:55 pm

Saturday 29 April
Free Practice 2: 11:00 am-12:00 pm
Qualifying: 2:00-3:15 pm

Sunday 30 April
Warm-up: 11:00-11:30 am
Race (90 laps): 2:15 pm


TIMING: INDYCAR App / racecontrol.indycar.com
ENTRY LIST: view here
TRACK DATA: view here
CHAMPIONSHIP STANDINGS: view here