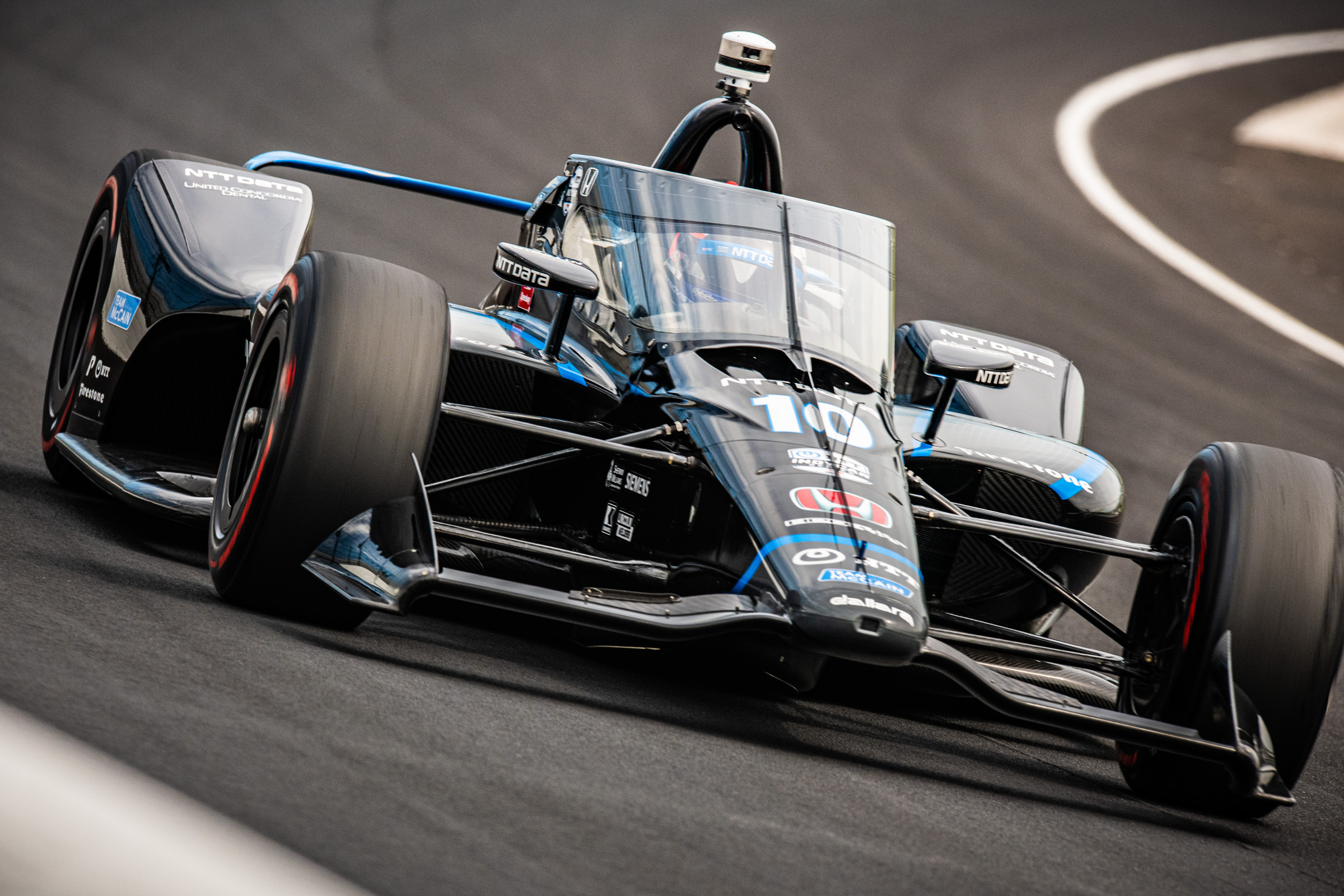 Felix Rosenqvist will start the 2020 Indy 500, the highlight of the NTT INDYCAR SERIES campaign, from 14th on the grid after producing a 230 mph four-lap average around Indianapolis Motor Speedway in qualifying on Saturday.
Rosenqvist completed his four flying laps around the daunting IMS oval – a total distance of 10 miles (16 km) – in 2m36.3491s, which left him roughly seven tenths adrift of pace-setter Marco Andretti but in front of last year's winner Simon Pagenaud.
In doing so, Rosenqvist slotted into 14th place among the 33 entered drivers to line up in the upper half of the field for The Greatest Spectacle In Racing.
"I think we really turned things around from yesterday," says Felix Rosenqvist. "We had a rough ending to yesterday and had a scary moment in Turn 1, but the engineers really nailed the set-up today. I think it was a really good run. There was no big understeer, no big oversteer, and I was pretty balanced over the four laps. I am really happy with that. I think there's probably a little more pace in the No. 10 NTT DATA Honda, but running at the time of the day that we did, I think we had a really good session. We can certainly race for a very good result from there."
The nine quickest drivers will be back on the IMS oval on Sunday for the Fast Nine shootout, which will determine the top three rows of the starting grid. Positions 10-33 were all set based on today's result.
Felix Rosenqvist, however, will return to the wheel of his Chip Ganassi Racing Dallara later on Sunday afternoon for a subsequent practice session along with the remainder of the field.
There will be no on-track activity on Monday-Thursday, with Carb Day on Friday August 21 then marking the very last practice runs as teams dial in their cars for the race.
The 104th running of the Indianapolis 500 takes place on Sunday, August 23.

RESULTS
NTT INDYCAR SERIES | Rd. 7
Indy 500 – Qualifying