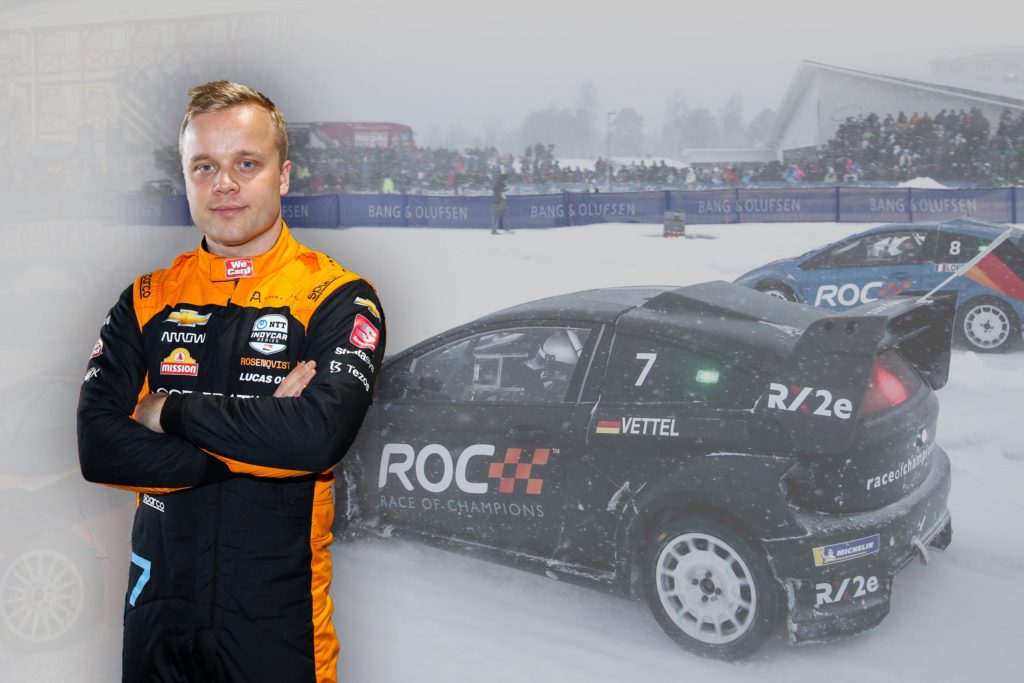 Felix Rosenqvist will make his Race of Champions debut this winter as motorsport's famed all-star event plays out on home soil at Pite Havsbad in Sweden.

Rosenqvist joins a growing list of drivers already announced for the off-season extravaganza, including Formula 1 world champions Sebastian Vettel and Mika Häkkinen, current F1 driver Valtteri Bottas, five-time world rallycross champion Johan Kristoffersson and world rallying father-and-son duo Petter and Oliver Solberg.

The Race of Champions format pitches world-class drivers from throughout various motorsport disciplines against each other on a bespoke parallel track, driving an array of different cars. A series of knock-out rounds is used to determine the final winner, aiming to dethrone defending champion Sébastien Loeb.

Rosenqvist is the first driver from the NTT INDYCAR SERIES to sign up for the 2023 edition.

"I'm thrilled to finally make my debut in the Race of Champions," says Felix Rosenqvist. "It's an event I've followed throughout my childhood all the way until today, and I actually attended it once at Wembley with my dad a number of years ago. I have always enjoyed the challenge of driving different cars, and my career has been largely shaped by that curiosity, so I'm tremendously excited to try out the ROC platform and to do so in front of my home fans in Sweden!"

Created in 1988, the Race of Champions has taken in numerous iconic locations across the globe, including the Stade de France in Paris, London's Wembley Stadium and Beijing's "Bird's Nest" Olympic Stadium.

The 2023 edition takes place on January 28-29 at Pite Havsbad, marking the second consecutive year at the Swedish venue and its unique snow+ice track.
Felix Rosenqvist will take part in both the individual Race of Champions and the preceding ROC Nations Cup team contest, with his team-mate for the Nations Cup yet to be confirmed.

More information: www.raceofchampions.com