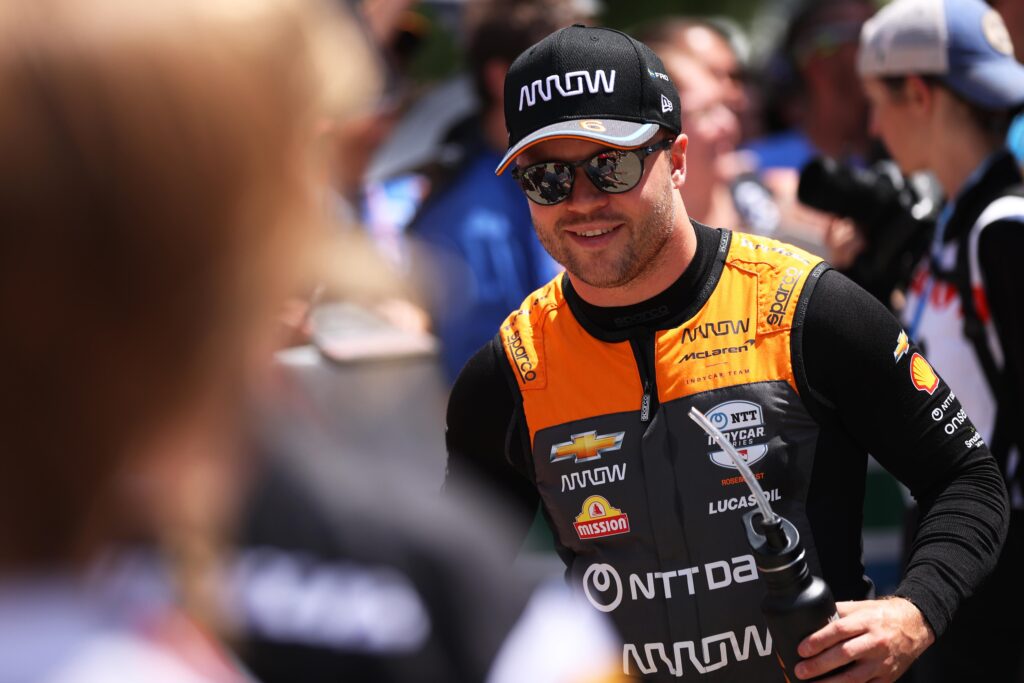 NTT INDYCAR SERIES | Rd. 16
PREVIEW Grand Prix of Portland (USA)
Felix Rosenqvist makes the trip out west this weekend for the final stint on the 2023 NTT INDYCAR SERIES schedule, beginning with the penultimate round of the season at Oregon's Portland International Raceway.

Sunday's Grand Prix of Portland will be followed immediately on back-to-back weekends by the season-finale at California's Laguna Seca, setting up a west coast double that by now has become somewhat of a tradition on the INDYCAR calendar.

As for the Portland event, Rosenqvist finished second on his first start at the venue in 2019, and will be looking to revisit the podium again this weekend.

"Portland historically has been a strong track for me," says Felix Rosenqvist. "I've been P2, P6, P10 there in my three starts, and it's a place I enjoy. It's a pretty old-school and relatively straightforward circuit by appearance, but it's actually quite a bit trickier than what meets the eye. Especially the final sector, which is really narrow and quick. I'm looking forward to being back there and hopefully we can fight up front."

Rosenqvist arrives in Portland on the back of a top eight finish in last weekend's Bommarito Automotive Group 500, the final oval race of the campaign. The Arrow McLaren driver will join the rest of the NTT INDYCAR SERIES field out on track for opening practice on Friday, followed by a busy Saturday featuring qualifying and another pair of practice sessions.

The Grand Prix of Portland will run for 110 laps, going green on Sunday.

TIME TABLE
All times local (U.S. Pacific)
NTT INDYCAR SERIES | Rd. 16
Grand Prix of Portland
Portland International Raceway (USA)
Friday 1 September
Practice 1: 3:00-4:15 pm
Saturday 2 September
Practice 2: 9:00-10:00 am
Qualifying: 12:30-2:00 pm
Practice 3: 5:15-5:45 pm
Sunday 3 September
Race (110 laps): 12:15 pm

TIMING: INDYCAR App / racecontrol.indycar.com
ENTRY LIST: view here
TRACK DATA: view here
CHAMPIONSHIP STANDINGS: view here