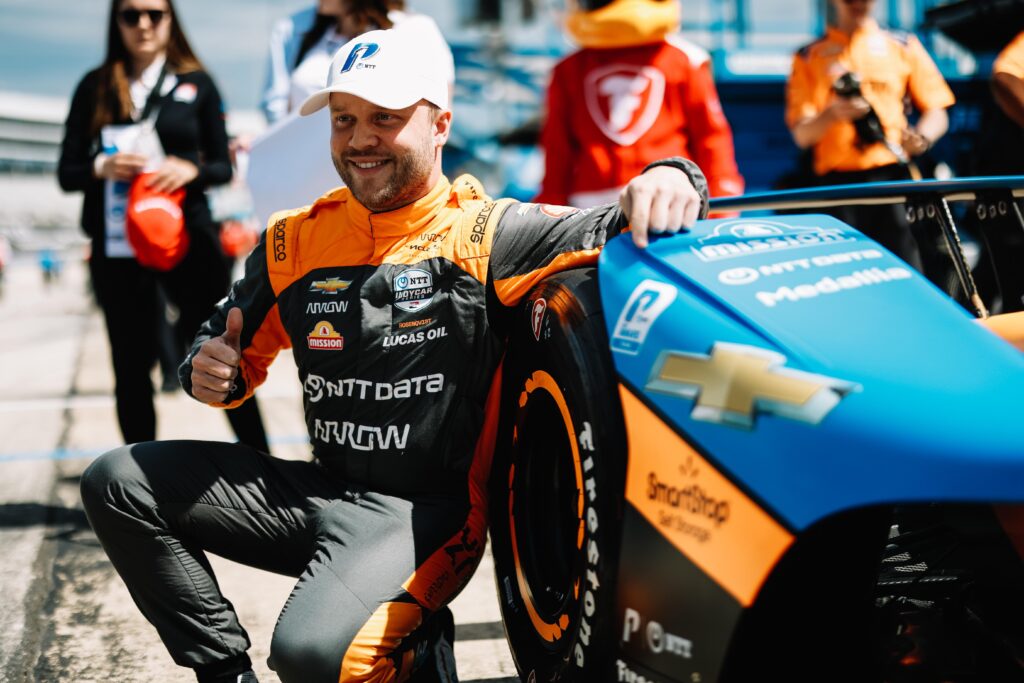 NTT INDYCAR SERIES | Rd. 3
PREVIEW Acura Grand Prix of Long Beach (USA)
Felix Rosenqvist is ready to resume battle in the NTT INDYCAR SERIES this weekend as America's fastest single-seater championship takes on the famous Long Beach street race in round three of the season.

Rosenqvist pooled promise and frustration last time out at Texas Motor Speedway, shooting to his first pole position of the year aboard his #6 Arrow McLaren Chevrolet but retiring from the race after making contact with the wall.

As the Swede makes the trip out to California this weekend, he does so with the clear ambition of getting his championship charge firmly on track, keen to take on the 85 laps of Sunday's Acura Grand Prix of Long Beach.  

"Long Beach is a great track and a great place, and I'm very excited about going there this weekend," says Felix Rosenqvist. "It's been a tough first two races, but we can all see the potential. This weekend we're hoping to demonstrate that more clearly than ever with a strong finish in the race." 
 
While still an unforgiving street track with tight confines, Long Beach does offer up a pair of good overtaking opportunities around its 1.9-mile layout. The run down scenic Shoreline Drive is ideal for setting up potential moves into the 90-degree Turn 1, but also flirts with overambition – often seeing drivers run deep and into the exit barriers.

"Qualifying is always extra important at street courses, and Long Beach is no exception, but it's not impossible to move forward in the race if you've got the car beneath you," Felix Rosenqvist concludes. "What makes me confident for this weekend is the pace we had all-round in St. Pete, which is a similar track, last month. We had two cars in the top eight in qualifying, and two cars in the top four in the race, so hopefully we can confirm that sort of performance this weekend."

Practice for the Acura Grand Prix of Long Beach begins on Friday afternoon local time. Saturday features a second practice session as well as qualifying, with Sunday's schedule encompassing a short morning warm-up session followed by the race itself.

TIME TABLE
All times local (U.S. Pacific)
NTT INDYCAR SERIES | Rd. 3
Acura Grand Prix of Long Beach
Long Beach (USA)

Friday 14 April
Free Practice 1: 3:00-4:15 pm

Saturday 15 April
Free Practice 2: 8:45-9:45 am
Qualifying: 12:05-1:20 pm

Sunday 16 April
Warm-up: 9:00-9:30 am
Race (85 laps): 12:30 pm


TIMING: INDYCAR App / racecontrol.indycar.com
ENTRY LIST: view here
TRACK DATA: view here
CHAMPIONSHIP STANDINGS: view here