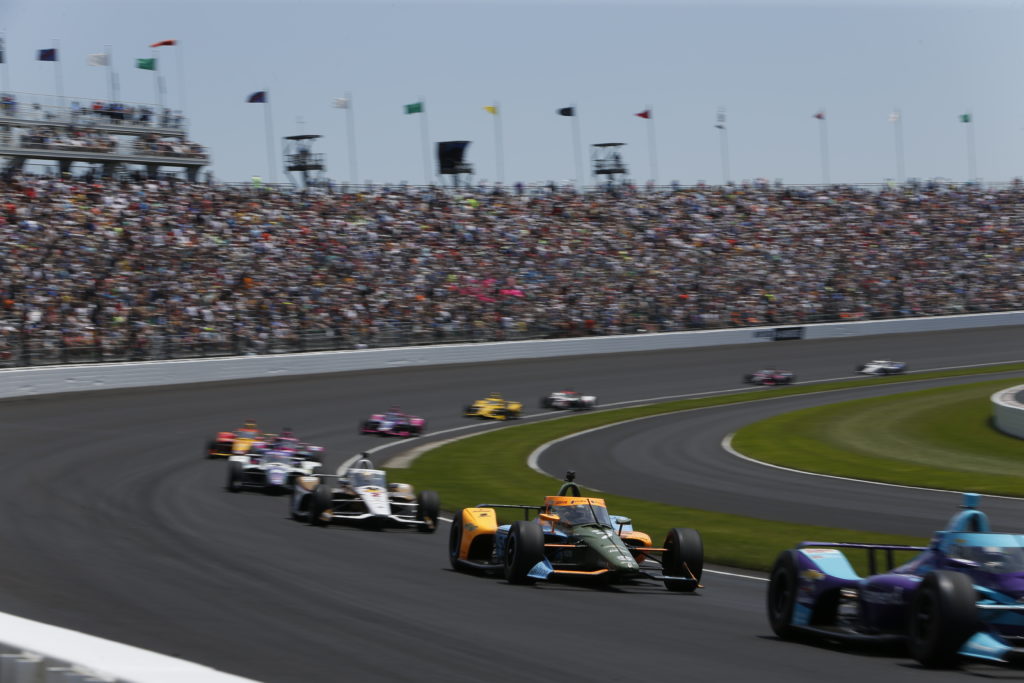 Felix Rosenqvist has scored the best Indianapolis 500 finish of his career so far, coming home fourth in the 106th running of the legendary race on Sunday after battling for the victory.
Rosenqvist featured in the chase for the famous milk as the race neared its conclusion, with a red flag with just four of the 200 laps to go adding to the drama.
As the race resumed, it was a straight fight between the Arrow McLaren SP cars of Rosenqvist and Pato O'Ward and the Ganassi duo of Marcus Ericsson and Tony Kanaan, with Rosenqvist restarting in fourth and maintaining his position across the line.
The result marks Rosenqvist's best Indy 500 and INDYCAR oval result, and comes on a big day overall for Swedish motorsport as countryman Marcus Ericsson took victory.
"You have so many emotions after a race like that," says Felix Rosenqvist. "Unless you win, there is always going to be something you want to change, but at the end of the day we executed the best race we've done when it mattered the most.

"It was perfect in terms of pit stops, strategy, all of that. We just simply didn't have the straightline speed to match Ganassi and go all the way to Victory Lane, but I'm immensely proud of how we all tackled this month and the performance we've shown.   

"Of course, massive congratulations to Marcus. This is a big day for Swedish motorsport, with him winning, me coming fourth, and both of us fighting for the win in the biggest race in the world. I can only imagine what goes on inside his head right now, and he deserves it. Grattis!"

The NTT INDYCAR SERIES is back to racing again already next weekend (4-5 June) for the Chevrolet Detroit Grand Prix.

RESULTS
NTT INDYCAR SERIES | Rd. 6
106th Indianapolis 500
Indianapolis Motor Speedway (USA)
1: Marcus Ericsson (SWE), Ganassi, 200 laps
2: Pato O'Ward (MEX), Arrow McLaren SP, +1.792s
3: Tony Kanaan (BRA), Ganassi, +3.517s
4: Felix Rosenqvist (SWE), Arrow McLaren SP, +4.126s
5: Alexander Rossi (USA), Andretti, +4.980s

CHAMPIONSHIP STANDINGS
NTT INDYCAR SERIES | After 6/17 races
1: Marcus Ericsson (SWE), Ganassi, 226 p.
2: Pato O'Ward (MEX), Arrow McLaren SP, 213 p.
3: Alex Palou (ESP), Ganassi, 212 p.
4: Will Power (AUS), Penske, 202 p.
5: Josef Newgarden (USA), Penske, 174 p.
—
9: Felix Rosenqvist (SWE), Arrow McLaren SP, 154 p.