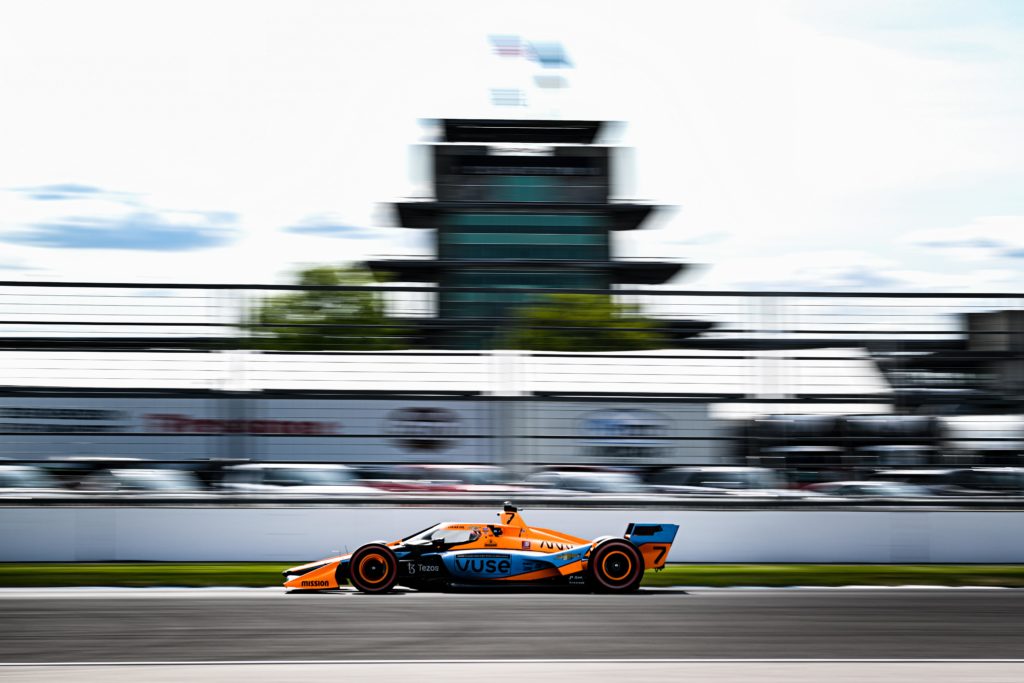 NTT INDYCAR SERIES | Rd. 13
PREVIEW Gallagher Grand Prix (USA)
The NTT INDYCAR SERIES' high-paced summer programme brings the championship back to its roots this weekend, with the Indianapolis Motor Speedway set to stage the 13th race on this year's schedule.

Formally titled the Gallagher Grand Prix, this weekend's event is played out around the IMS road course, and follows in swift succession after the previous races in Toronto and Iowa.

For Felix Rosenqvist, it's as close to a home event as it gets, with the Swede living in Indianapolis during the racing season and his team Arrow McLaren SP also based in the city.
There is plenty of reason for optimism, too, following a podium in Toronto and a strong drive to P7 last Sunday at Iowa Speedway despite battling brake issues.

Furthermore, the IMS road course was the site of a memorable Rosenqvist drive when INDYCAR last visited back in May. In one of the most chaotic races in recent times, the 30-year-old was fighting for the lead until a coming-together with team-mate Pato O'Ward derailed the day, but then recovered from a seemingly impossible position in treacherous conditions to eventually salvage a P6 finish.

"Indianapolis literally is home for me for a large part of the year, and the team is based here," says Felix Rosenqvist. "We haven't always been very confident around the road course, but that really shifted this year: we took a giant step in May. I felt like I could have won that race, and we've continued to make progress since, so I'm very excited to get back and try to challenge for the win. That's the target."

The Gallagher Grand Prix is staged across two days on Friday and Saturday. The opening day features practice and qualifying, with the race going green at 12:20 pm local time (U.S. Eastern) on Saturday.

TIME TABLE
All times local (U.S. Eastern)
NTT INDYCAR SERIES | Rd. 13
Gallagher Grand Prix
Indianapolis Motor Speedway (USA)
Friday 29 July
Free Practice: 9:30-11:00 am
Qualifying: 1:00-2:15 pm
Saturday 30 July
Warm-up: 8:15-8:45 am
Race (85 laps): 12:20 pm

TIMING: INDYCAR App / racecontrol.indycar.com
ENTRY LIST: view here
TRACK DATA: view here