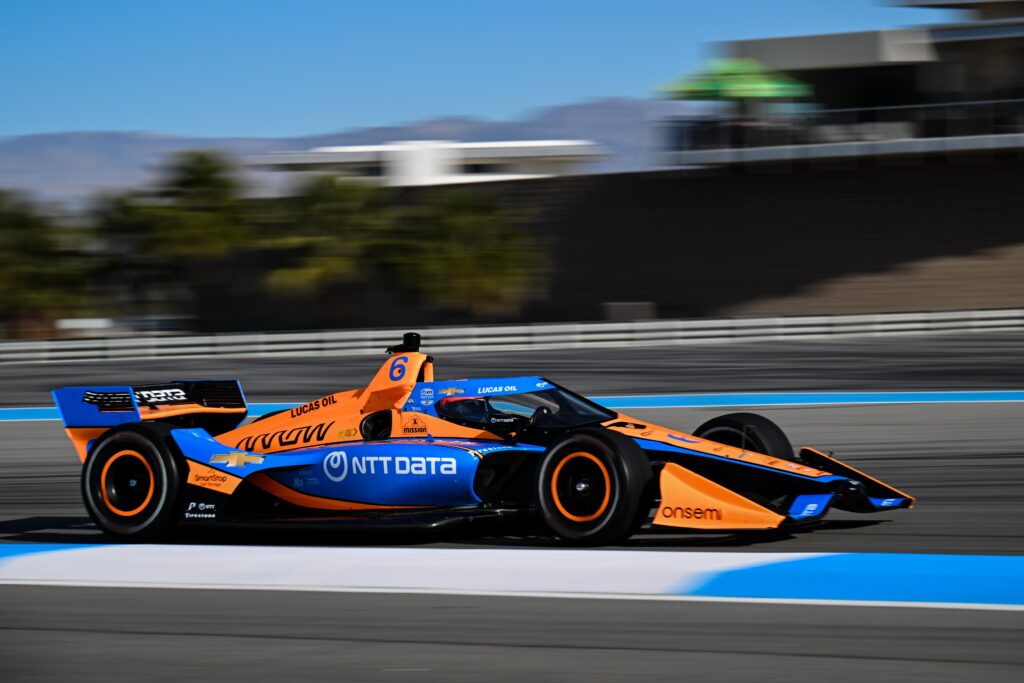 Felix has wrapped up the official NTT INDYCAR SERIES pre-season test at The Thermal Club, California, getting back to work with Arrow McLaren ahead of the 2023 campaign.
The test ran over two days on Thursday and Friday, with Felix setting the ninth quickest time overall to lead the way among Arrow McLaren's expanded three-car operation.
RESULTS: Pre-season test – The Thermal Club
"It's great to be back in the car again," Felix sums up. "The test itself was a bit up and down, as the track wasn't perhaps the most representative for INDYCAR with kind of an edgy surface. It was fun to drive, though. We didn't really focus on one-lap pace; it was more about getting everything up to speed with all the new people that have joined this winter."
One of the main focus areas of the test was gelling with new-for-2023 engineer Chris Lawrence. Completing an aggregate 120 laps over the two days around the 2.9-mile venue, Felix felt the relationship got off to a good start.
"I thought it worked really well with Chris," Felix concludes. "Unfortunately, there were a bit too many red flags for us to complete everything we'd set out to do, but we tweaked the programme as we went to try and get the most out of it. At the end of the day, it was good to get some driving in and generally I think we're in a good place for the season.
"Now, we're off to Sebring next week for a final test before St. Pete, and then we're excited to go racing!"
The 2023 NTT INDYCAR SERIES begins with the Firestone Grand Prix of St. Petersburg on March 5. The full calendar can be found here.