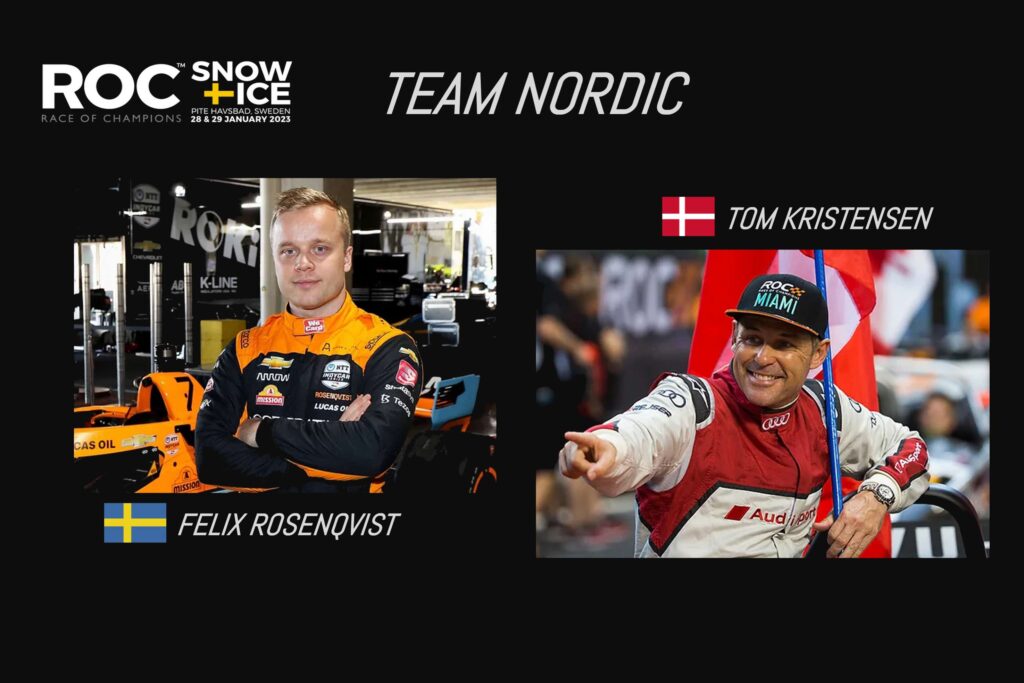 Felix will be joined by "Mr. Le Mans", Tom Kristensen, to form Team Nordic in the Race of Champions this weekend at Sweden's Pite Havsbad.
The pair will battle it out for glory with a host of rival all-star teams in Saturday's Nations Cup, which precedes the individual race a day later.
Tom Kristensen is one of Denmark's all-time motorsport greats, scoring a record nine wins in the 24 Hours of Le Mans – the world's greatest endurance race. Coincidentally, Felix won the virtual edition of the French enduro as recently as last week.
Taking place on a snow and ice track, the 2023 Race of Champions will be broadcast in Sweden by national host broadcaster SVT. For international details, please see www.raceofchampions.com.