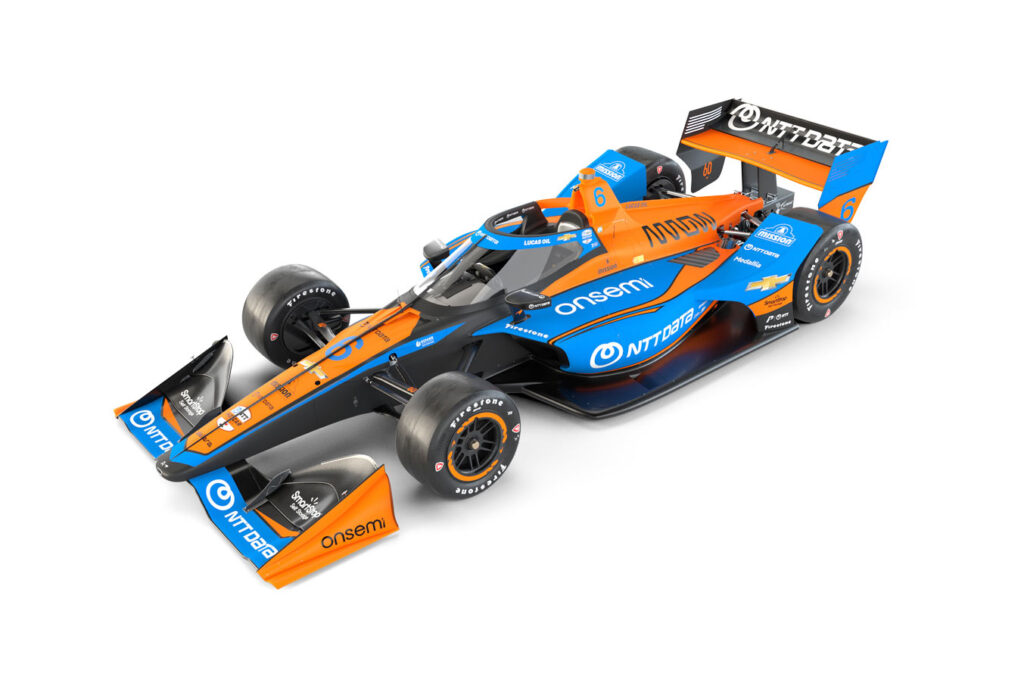 Arrow McLaren have unveiled the livery Felix is set to run in the 2023 NTT INDYCAR SERIES, revealing a revised design that takes in a deeper blue tone.
The new look once again carries the distinctive McLaren papaya colour base, but is complemented by a darker blue shade than that seen in 2022. The design marks a shift in car numbers for Felix this year, as he moves from the #7 to the #6 entry with primary support from NTT DATA.
"All of the liveries I've had with this team have been exceptional, and this one is no different," says Felix. "I'm proud to carry the papaya and the NTT DATA blue for this season.
"Let's put it this way; if it looks good, it doesn't make it slower!"
Felix will slot into the new-liveried car for the first time at the up-coming NTT INDYCAR SERIES pre-season test at the Thermal Club in Palm Springs, California, on February 2-3. Before then, however, he will be making an appearance on home soil in Sweden this weekend (January 28-29) as he takes on the Race of Champions – played out on snow and ice in Piteå – for the first time of his career.